An Uncomfortable Cut
---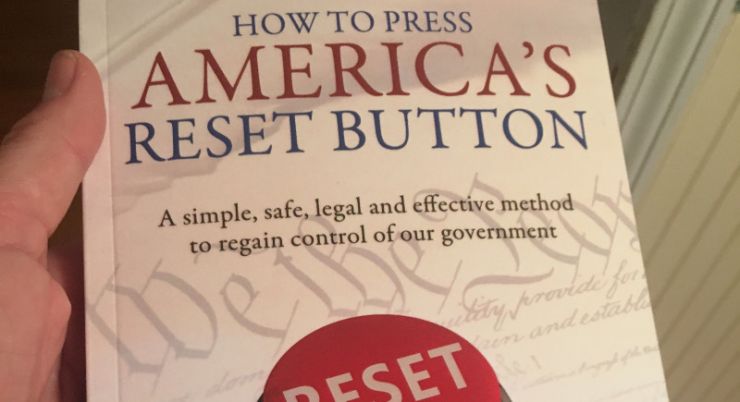 8 down, 357 to go. In Los Angeles.
_____

Another first occurred today: "first haircut when person sitting next to me was reading my book."
It all started when I arrived for my haircut appointment and presented Jason – the owner of the establishment and who's been cutting my hair for 25 years – with a copy of my book as a gift.
He then placed the book on a table in his cutting station and took me over to get my hair washed. When I returned to his station the person who was getting her hair cut in the next chair over had spotted the book and was trying to read the cover from afar. As I arrived I heard, "…a simple, safe, legal and what to do what with our government?"
So I picked up the book and handed it to her so she could see it better. After she'd read the cover she said, "What? Is there a way to reset our government?"
Okay, come on already. This had to be a joke. Someone was setting me up.
I explained to her that I had researched and written the book. And then she did the unexpected – she proceeded to read the book while we both sat getting our hair cut. She silently read, while I waited for her to throw the book at me (literally), or start laughing or get bored with it. But she didn't. At one point she put the book down, took a picture of the cover, and then continued reading. Very uncomfortable for me, but I had to sit still and look straight ahead.
She finally gave the book back to Jason and said she was going to buy a copy and thanked me for what I was doing…and I found no hidden cameras. She seemed legit! Very surreal.
Oh, another first today: "first five-star review on Amazon." Don't count on me announcing the first one-star!
Today began at 4:30 a.m. to travel to Los Angeles. I brought the rain with me – it poured tonight.
Oh, and the paperback is now available on Amazon at long last.