Thank You
---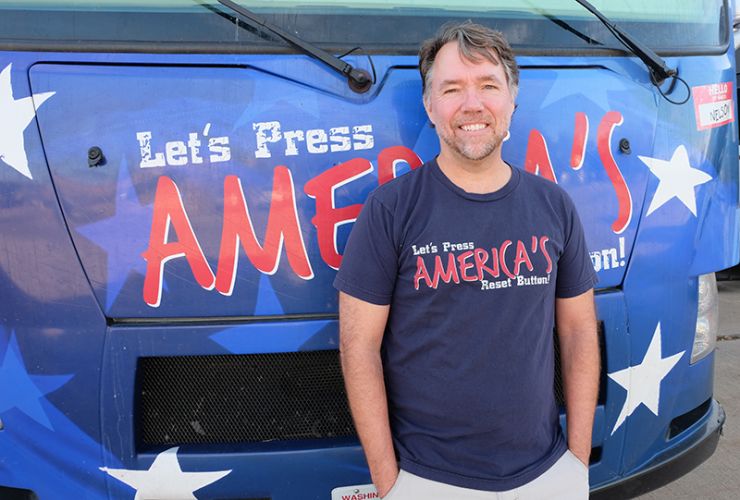 366 down, 0 to go. In Philadelphia, Pennsylvania.
_____


Nelson and I (and Robot Man too) want to thank you for all your support over the last year. This has been the hardest thing - both physically and mentally - I've tackled in my life, and I can't tell you how much it helped me to have you there.
As you learn who your next president is, it's possible you'll be disappointed. I encourage you to let the discord of the campaign die away, and find a way to accept (to a greater or lesser degree) your new president. As Abraham Lincoln said in 1858 as he was running for the Senate, "A house divided against itself cannot stand." We must remain strong as a country, and to do that we must be united.
Please know I welcome your continued contact with me if you so desire. I'm always interested in your thoughts, ideas and activities.
As for the future, I will dig back into research and study, with the focus of my drive always toward ways to have us - the people - truly (and better) rule our country.
Today I made one last video in front of Independence Hall and included some video footage I've taken around the country. You can see it here: LAST DAY IN PHILLY VIDEO.
I also did a live Facebook video earlier today which I've uploaded to Youtube for you to watch if you don't have Facebook: FACEBOOK LIVE VIDEO.
I wish you and our country all the best, and again, thank you.