A Special Place
---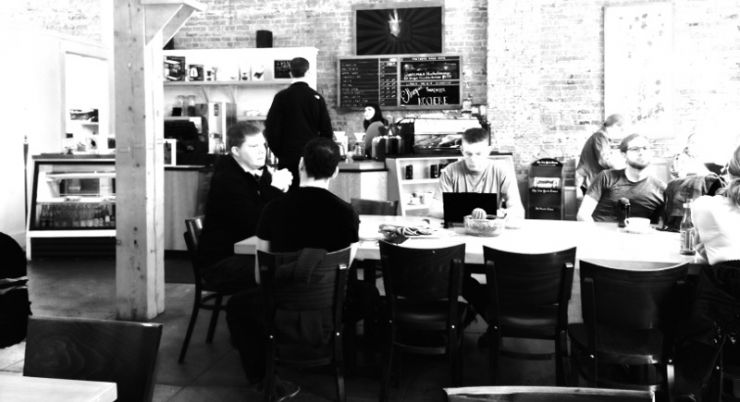 6 down, 359 to go. In Seattle.
_____

When I started writing the book I found it difficult to just sit in my room and write so I ventured out and found a great coffee shop in the Capitol Hill area of Seattle that I regularly visited and at which I wrote many chapters. Something about being around people studying, chatting, laughing and working helped me. They kept me going, they inspired me.
Today I was in Seattle. Packing. Planning. Birthday partying.