Scrappie
---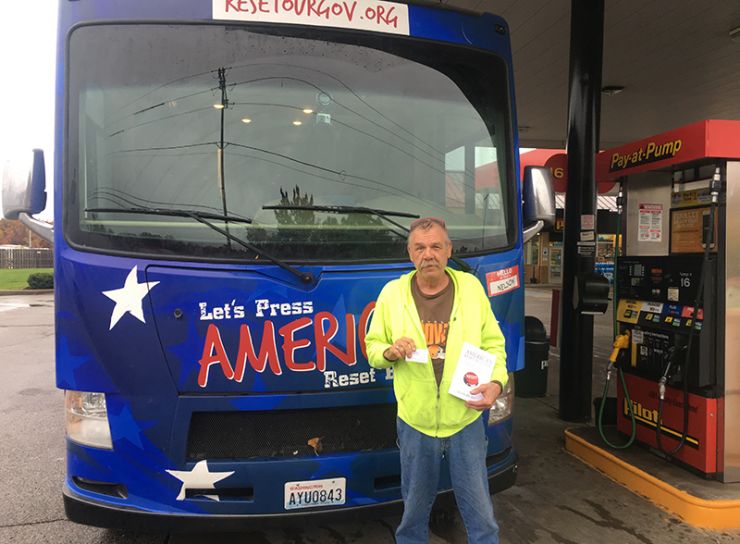 361 down, 5 to go. In Washington, D.C.
______


I drove from Cleveland to D.C. today and along the way stopped for gas. As I was operating the pump I heard from across the lot, "Are you Sean Burke?" When I said I was, a huge smile came across the man's face and he bounded over to talk to me. He loved the message on Nelson.
His name is John, but everyone forever has called him Scrappie. He double majored in college many years back and worked at the local GM plant as an electrician for over 35 years. He also worked in intelligence in the Navy eons ago, but still keeps track of what's going on. He spoke to me for about 20 minutes on all the factory jobs lost in the area around his town there in Ohio - 15,000 jobs lost from the local steel factory, 10,000 jobs lost at the GM plant, etc. He was livid and strongly feels that as a country we need to continue manufacturing things as well as keep valuable workers employed.
We had a great chat and he thanked me for what I was doing. As he started walking away, he stopped, gave me his phone number and said, "Call me if you ever need backup." Hard to find a more genuine patriot than Scrappie. I'm proud to know him.