A Poet and A Poem
---

21 down, 344 to go. In Seattle.
_____


One of my favorite places in this world is the farmer's market that happens every Saturday morning in the University District of Seattle. I'm not sure why, but it feels like home. Talented musicians playing to earn a few dollars, organic produce in abundance, fresh meat of every kind, and wonderful breads and other delicious foods throughout.
And occasionally the poets come and set up shop, like today. You just tell them how much you'd like to pay, your topic for a poem and one of them goes to work. Within ten minutes you have your lines of verse, which they read to you before handing you your purchased piece of art.
So I explained to them the journey I'm on, and how we're working to reset America, and I asked for a poem about the best of our country. She went to work but he was so intrigued he wrote one too. I share hers with you now, and I'll put his up on the website as bonus material.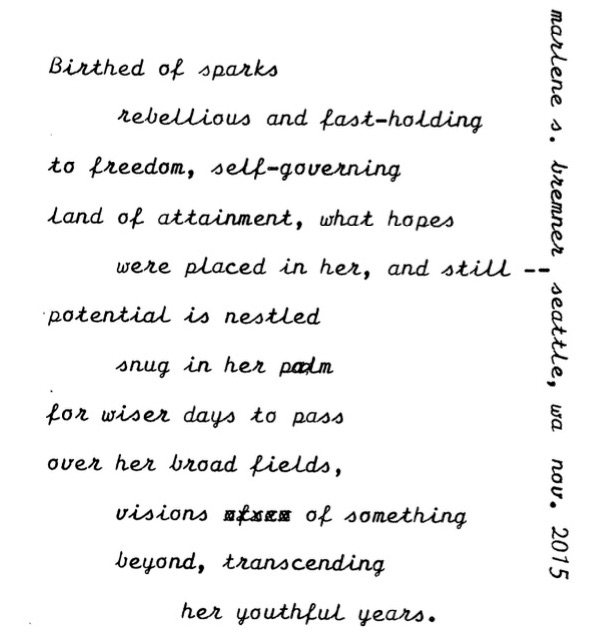 Today was another day of preparation. Another day of advancement. Travel date to pick up the motorhome is set for December 9 followed by two weeks of travel in Iowa.
Here is his poem: