One Day More
---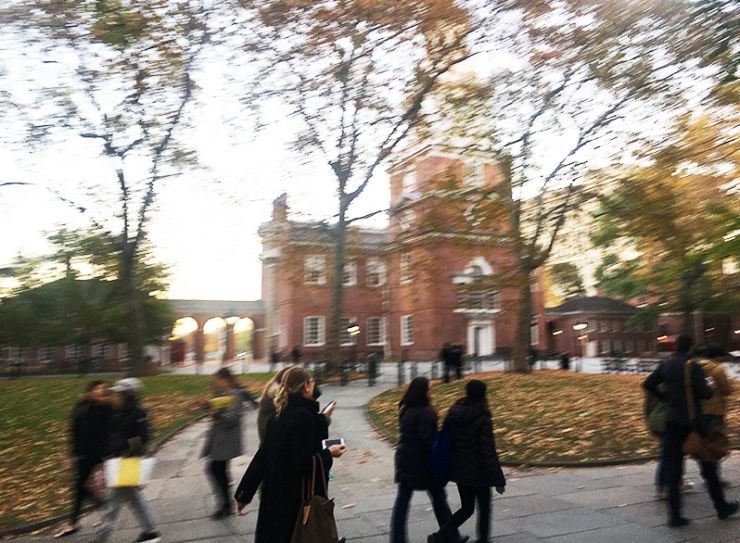 365 down, 1 to go. In Philadelphia, Pennsylvania.
_____


In the image, with Indepence Hall in the background, thousands of Philadelphians make their way to listen to Hillary Clinton, President Obama, Bon Jovi and Bruce Springsteen. The line to get into the event was over 1.5 miles long.
Tomorrow is Election Day. It's the day we have the opportunity to choose our representatives. My hope is turnout will be a record high.
My journey is down to a single day to go. The end of this road has been reached. It's hard to believe.
Tomorrow at 10 a.m. Eastern I'll be on Facebook live for a final farewell.
At 11 a.m. Eastern, I'll be on WSMN 1590 AM with Bob Bartis - you can listen live here: WSMN 1590 AM.