The Beast Is Ours
---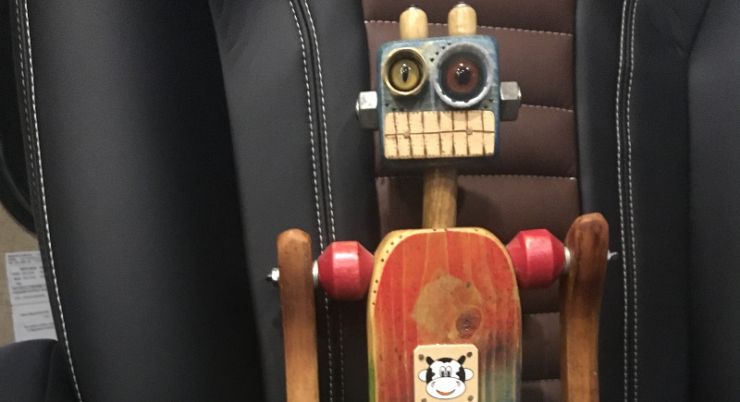 2 down, 363 to go. In Columbus.

_____

Day 2 is almost over here in Columbus.

I signed the loan docs on the motorhome today. It's funny how you just sign a piece of paper and they give you things.
Forgive me if I don't show you images just yet. The rig isn't quite ready. I'll be back to pick it up in a couple of weeks. But Robot Man wanted to at least show you the driver's seat.
Thanks to those who have purchased the book. You honor me. And please, don't hesitate to write me your thoughts about it when you're done reading - good, bad or indifferent. All opinions welcome.
The softcover version still is not up on Amazon. That should be in place in the next couple of days.
Meanwhile, if you're interested in the digital version, here are links for those:
Kindle: http://amzn.to/1WK1azs
iTunes: http://apple.co/1MIcFfS
Nook: http://bit.ly/1iPrDcd
Onward.