And We're Off
---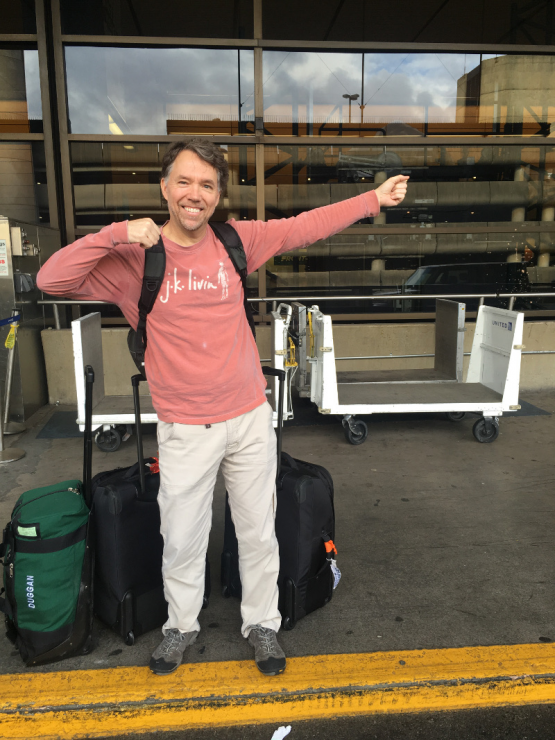 32 down, 333 to go. Seattle and Columbus.
_____

Why am I standing like that? No idea. It just felt like the right take-off pose for our journey. (By the way, that's my favorite shirt to wear when writing - I wrote many chapters of the book in it. A close friend gave it to me. Very comfortable.)

This afternoon I was dropped off by my family at SeaTac airport in Seattle and I now write this to you from Columbus, Ohio.
The feeling that hit me as I awoke this morning can best be described by the word "embrace". According to Webster's dictionary, "embrace" means "to seize eagerly." All the work, worry, concern and figuring out I've done suddenly and unexpectedly gave way to excitement. I had to give myself credit for putting myself in a position to possibly do something positive for our country. It was as if I could actually thank myself for giving myself this opportunity. It felt great. No matter what happens in the end, great success or minor, I will have made new friends, hopefully rekindled some people's excitement for their country, and gotten to see the U.S.
Tomorrow I learn all about my new home, get a few driving lessons so I don't take the side off of it on the first turn, and start down the road to Iowa.
So cool.